Ashley
Lead Organizer
Ashley is the lead organizer of White Knight Organizing and has loved decluttering organizing for as long as she can remember. She was always the one in the house to rearrange the refrigerator and the linen closet and was always so proud of her work. Because she moved a lot growing up, she became a pro at packing and unpacking at a very early age. Little did she know how handy these skills would become!

Ashley has a Bachelor of Arts degree in Organizational Management and a Master of Arts degree in Teaching and Learning with Technology. She is also an American Red Cross CPR/First Aid instructor. She has always loved teaching and training and enjoys incorporating the two into her productivity sessions with clients so the clients can walk away with a greater knowledge of what to do and how to do it.

In Ashley's free time, she likes anything that has to do with arts and crafts—she always jokes that she is a 12-year-old girl at heart. She enjoys spending time with her family—her wife, son, 2 dogs, 1 rabbit, 1 bearded dragon, 1 hamster, 1 rat, and 3 snakes (though she does not love the snakes quite as much as Sarah). Ashley also loves gymnastics and CrossFit and has even competed in a CrossFit competition.

Ashley is bright, bubbly, and bouncy. She is always on the move. She is looking forward to meeting you in person and helping you to be on your way to freedom from clutter and disarray. She is truly a White Knight who is happy to come to your rescue!

Sarah
Organizer
Sarah grew up in Palm Harbor, Florida, and has never left! Sarah went to Palm Harbor High School where she was involved in the Medical Magnet Program. She received her Bachelor's and Master's Degrees in Exercise Science at The University of Tampa. She is currently a certified firefighter/paramedic and loves her part-time job at the local college where she teaches EMTs and Paramedics.

When not working as an instructor at the college, Sarah is busy with the sales, marketing, and all the back-end business stuff you don't see. Sarah's father sparked her interest in business after watching (and analyzing) many episodes of Shark Tank. Her father was a brilliant businessman that taught Sarah the ins and outs of business. Sarah even took some Master's level business classes during her time at The University of Tampa. She often daydreamed about being an entrepreneur.

After Ashley expressed her passion for organizing, Sarah realized that it was the perfect time to put her marketing/business skills to work…and, presto! White Knight Organizing was born!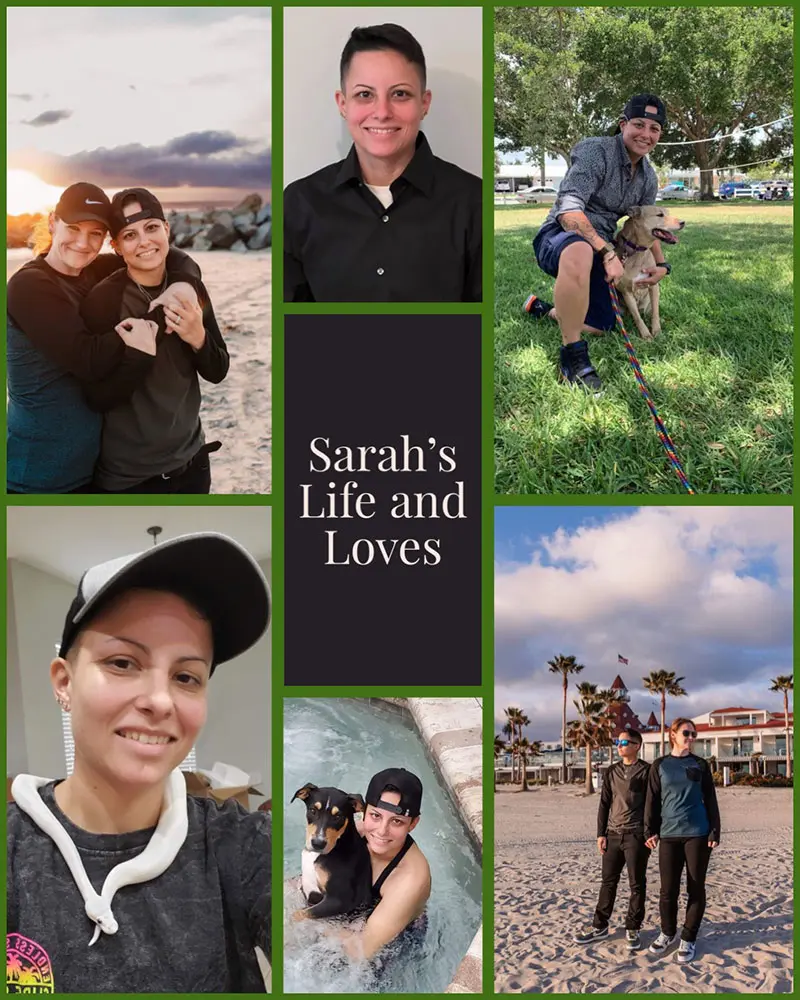 In Sarah's (very little) free time, she enjoys spending time with her family and her animals. She is a lifelong animal lover. She also enjoys arts and crafts, music, and sports. She grew up playing basketball and still shoots some hoops now and then. She also loves CrossFit and is always up for a new challenge.

Sarah and Ashley know they are a strong team and can't wait to work with you on all your organizing needs!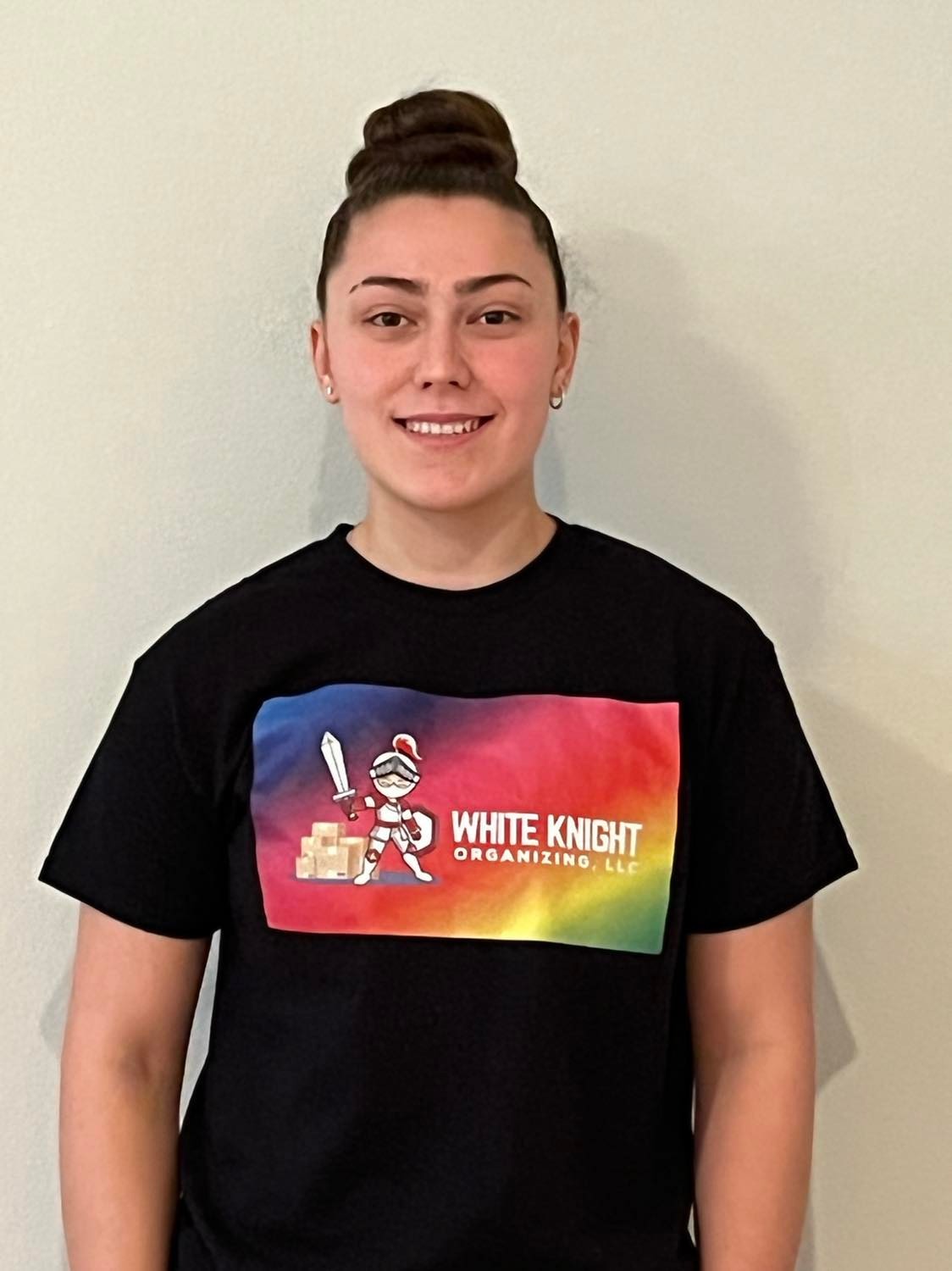 Paula
Junior Organizer
Paula is White Knight Organizing's newest Knight. She is young—18—but don't let that fool you. Paula is smart and motivated, and she finds organizing "quite relaxing". During the day Paula works as a caregiver AND she is also in her first year of nursing school.

During her free time, Paula loves playing soccer and she is quite the cook. She has even introduced the other White Knights to tofu—and made it so well that they liked it!

Paula has the eye for organization and makes a great addition to the White Knight Organizing team!